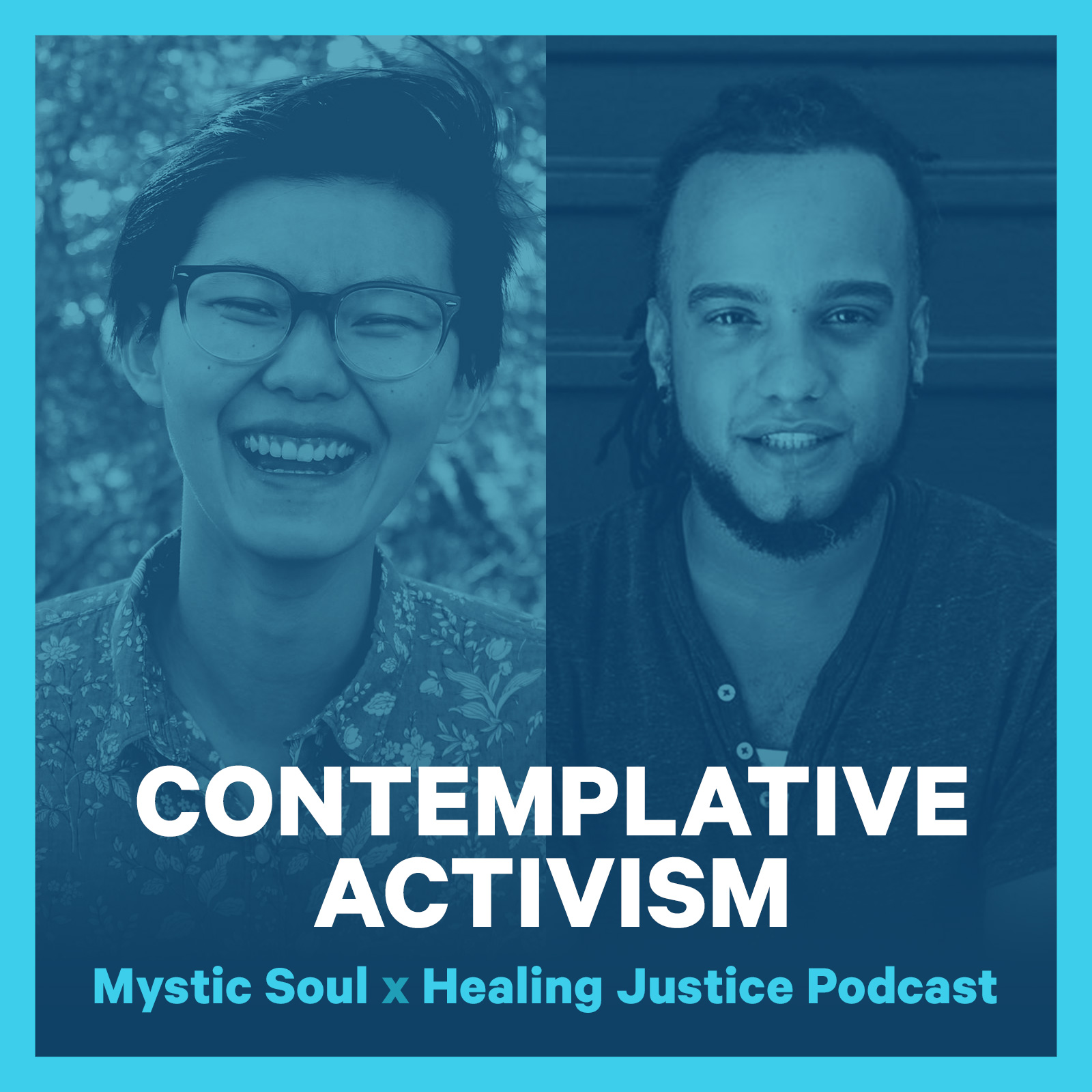 Welcome to part 3 of a 3-part collaborative series between the Mystic Soul Project and Healing Justice Podcast!
This week, Cicia Lee, Alexis Francisco, and Teresa P Mateus join us to talk about the role of contemplation in activism, queerness in spiritual community, what POC-centered contemplation can look like, lamentation and grief, and how attending to the internal and breaking through illusion *is* a form of action.
Download the corresponding practice episode to practice Centering Prayer with Alexis and Cicia. Practice episodes always publish on Thursdays.
To hear the rest of the series, download episode 26 to hear from Mystic Soul about POC-centered spirituality, and episode 29 to join the discussion on indigenous reclamation.
---
✨ Join our email list to stay in touch!  ✨
Join our email list at www.healingjustice.org -- we'll be emailing out a PDF of a cool zine we gave away at the Allied Media Conference and CommonBound, and staying in touch over the summer during our season break.
---
ABOUT OUR GUESTS
Our guests all come to us via the Mystic Soul Project. The Mystic Soul Project is creating spaces that center the voices, teaching, practices, and wisdom of People of Color at the intersections of mysticism, activism & healing. More here: https://www.mysticsoulproject.com/about-us
Cicia Lee is an organizer, trainer, and contemplative practitioner. She currently works with Momentum, a training institute and movement incubator supporting organizers across the country to build social movements that can shift the terrain of what's politically possible. She is a 3-wing-4 on the enneagram and a taurus.
Alexis Francisco is an an organizer, educator, and currently serves as assistant pastor at New Day United Methodist Church in the Bronx, New York. Alexis' work focuses on centering spirituality and healing praxis in the work of community building and shifting dynamics of power and oppression in the Bronx, New York City and beyond.
Teresa P Mateus is one of the cofounders of Mystic Soul, a trauma therapist, and a regular on this podcast. To learn more about Teresa, visit at mysticsoulproject.com
--
JOIN THE COMMUNITY:
We need your help to fund this volunteer project! Please help cover our costs by becoming a monthly sponsor at www.patreon.com/healingjustice or giving a single gift at our one-time donation link here: https://secure.squarespace.com/commerce/donate?donatePageId=5ad90c0e03ce64d6028e01bb
Sign up for the email list at www.healingjustice.org
Social media: Instagram @healingjustice, Healing Justice Podcast on Facebook, & @hjpodcast on Twitter  
Please leave a positive rating & review in whatever app you are listening - it all makes a difference!
THANK YOU:
Content editing by Blake Chastain of Exvangelical Podcast
Mixing and production by Zach Meyer at the COALROOM
Intro and Closing music gifted by Danny O'Brien
All visuals contributed by Josiah Werning