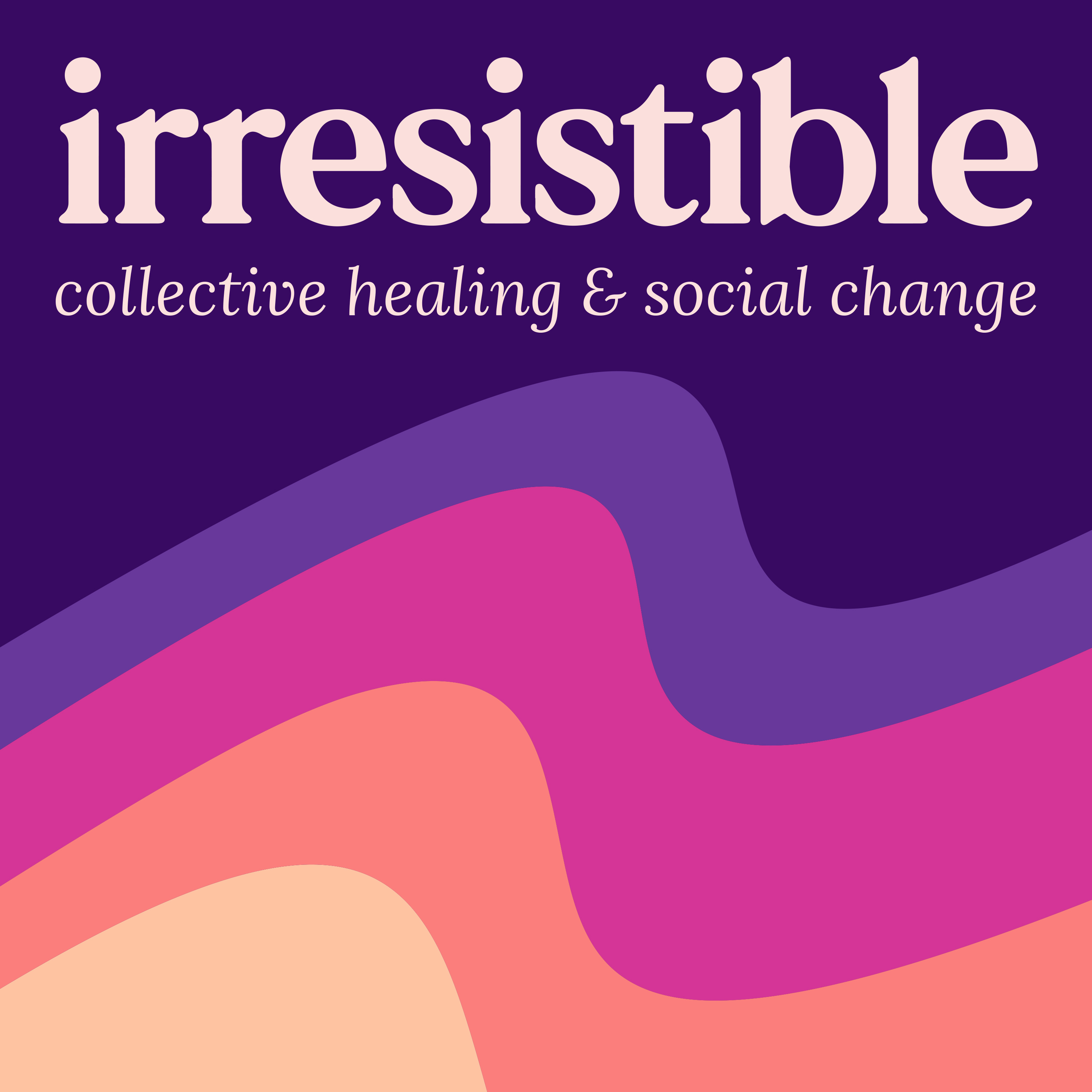 It's here - our new name for Healing Justice Podcast!
We are Irresistible -- a community of practice in collective healing and social change.

Together, we celebrate the many traditions of movement leaders, cultural workers, and spiritual teachers who remind us to embody the liberation we are pursuing and who show us that our movements for justice can and must be expansive, vibrant, and fully alive. Because we are so much more than resistance. We are irresistible.
Listen to the next episode, "Becoming Irresistible," to hear the story and meaning behind our new name.
All quotes heard are from past episodes of Healing Justice Podcast. Thank you to our incredible guests and featured voices: Kate Werning, Jamie Laurie, Alice Wong, Tricia Hersey, adrienne maree brown, Phillip Agnew, Rhiana Anthony, Ije Ude, Eroc Arroyo Montano, Dori Midnight, & Bea Anderson.
Thanks to Jacob White & Zach Meyer for production, and Ana Cecilia for our new theme music. Sponsored by Kalliopeia Foundation: Dedicated to reconnecting ecology, culture, and spirituality. Learn more at kalliopeia.org
Transcript and full show notes at www.irresistible.org/podcast/trailer