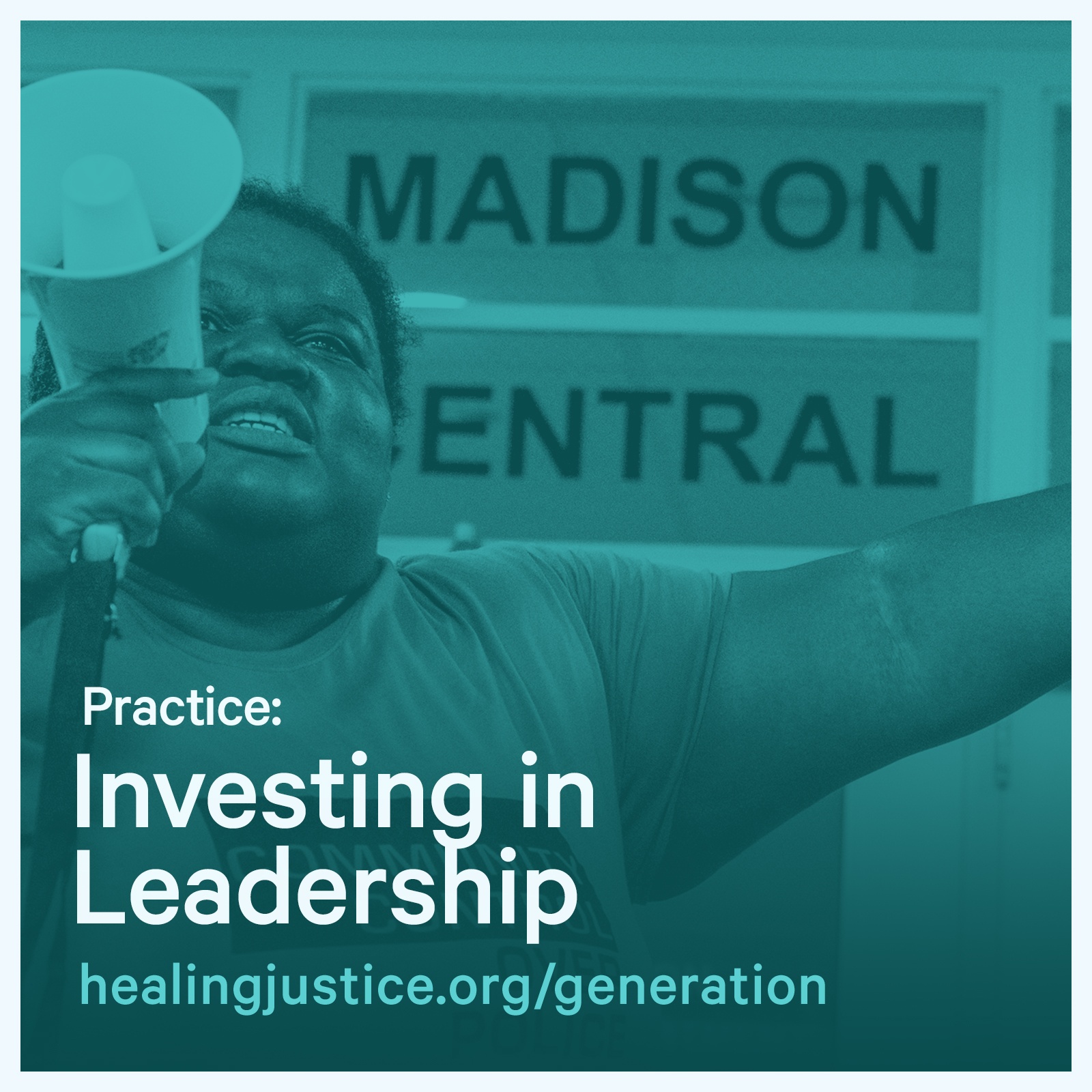 How do we invest in leadership and political development in our communities and believe in our people's potential to grow, while simultaneously protecting the most vulnerable as others are in their learning process? Kabzuag Vaj, Zon Moua, and Bianca Gomez from Freedom, Inc. offer some of their practices for recognizing how we may cause harm as we are learning and building together, and how to implement policies and structures centering the well-being and leadership of those most impacted by systems of oppression as we build healthier movement spaces. They specifically share some of their lessons as a Southeast Asian and Black organization to transform Southeast Asian anti-Blackness into active policies that promote the wellness of the Black community.
You don't need any special materials for this practice, other than paper and something to write with if you would like to take notes or reflect. Enjoy the learning!
--------
CONVERSATION EPISODE:
Last week we heard a conversation with Zon Moua, Bianca Gomez, and Kabzuag Vaj from Freedom, Inc., along with Taj James, host of the Generation Transformation series, sharing about multiracial organizing for gender justice, building across cultural practices, and committing to principled movement through holistic healing. Go back and check out that conversation, and subscribe to/follow this podcast in whichever platform you're listening to make sure you don't miss compelling conversations like this one!
-------- 
For full show notes, transcript, bios of our guests, and additional resources from this episode, visit http://healingjustice.org/podcast/generation3p
This series is in partnership with the Next Gen Fund, a response to a growing call from frontline organizers to learn from restorative & transformative practices in order to support a rising generation of social justice leaders and nurture sustainable approaches to organizing and community building. To see the full series, visit www.healingjustice.org/generation
--------
GET CONNECTED WITH US
Everything you need to know to join the community lives at www.healingjustice.org/community
Help sustain this work: http://www.patreon.com/healingjustice 
--------
Thank you to our production team on this episode: our Producer Jhaleh Akhavan, Zach Meyer at the COALROOM for mixing and mastering, and Josiah Werning for graphic design.