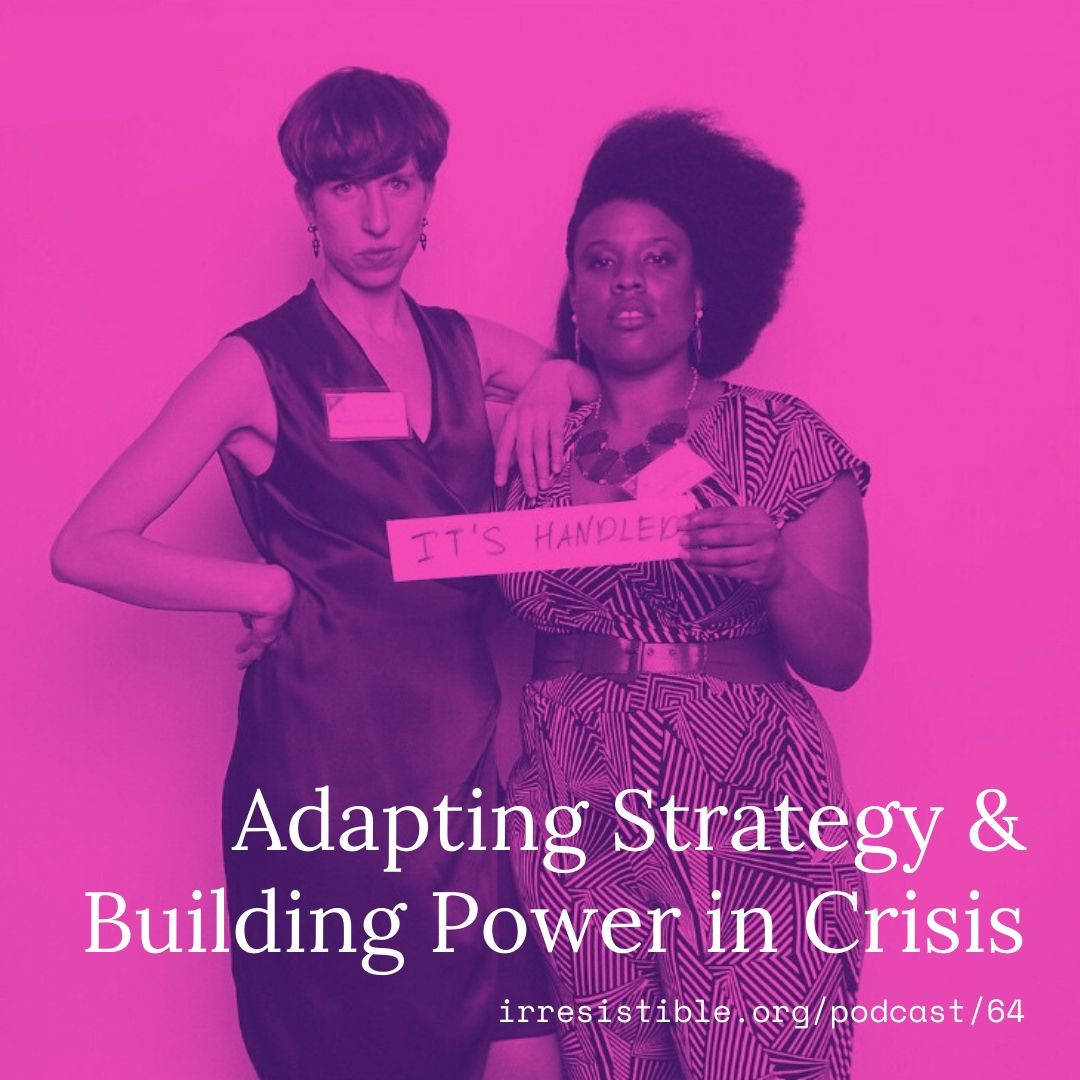 Emergencies like the COVID-19 pandemic create the conditions for accelerated political realignments. This creates an enormous threat for bold moves toward authoritarianism, but also creates major opportunity for our movements to put forward our vision for the future and shape a new common sense about what we deserve.
In this episode, we face the reality of what is happening politically. We engage with how our power building strategies need to adapt to our current conditions, and also pace with our needs and limitations as humans living in a traumatizing time.
You'll hear from Ejeris Dixon, an organizer and political strategist who founded Vision Change Win Consulting; and Dove Kent, Senior Strategy Officer at Bend the Arc: Jewish Action. They have 4 decades of combined experience in grassroots organizing, political education, and movement building, and this conversation was partially inspired by Ejeris' recent article titled "Fascists are Using COVID-19 to Advance Their Agenda. It's Up to Us to Stop Them."
Transcript, further resources, & link to read Ejeris' article at www.irresistible.org/podcast/64
----
Thanks to Jacob White & Zach Meyer for production, Josiah Werning & Alyson Thompson for design and social media, and Ana Cecilia for music.
Irresistible is sponsored by Kalliopeia Foundation: Dedicated to reconnecting ecology, culture, and spirituality. Learn more at kalliopeia.org