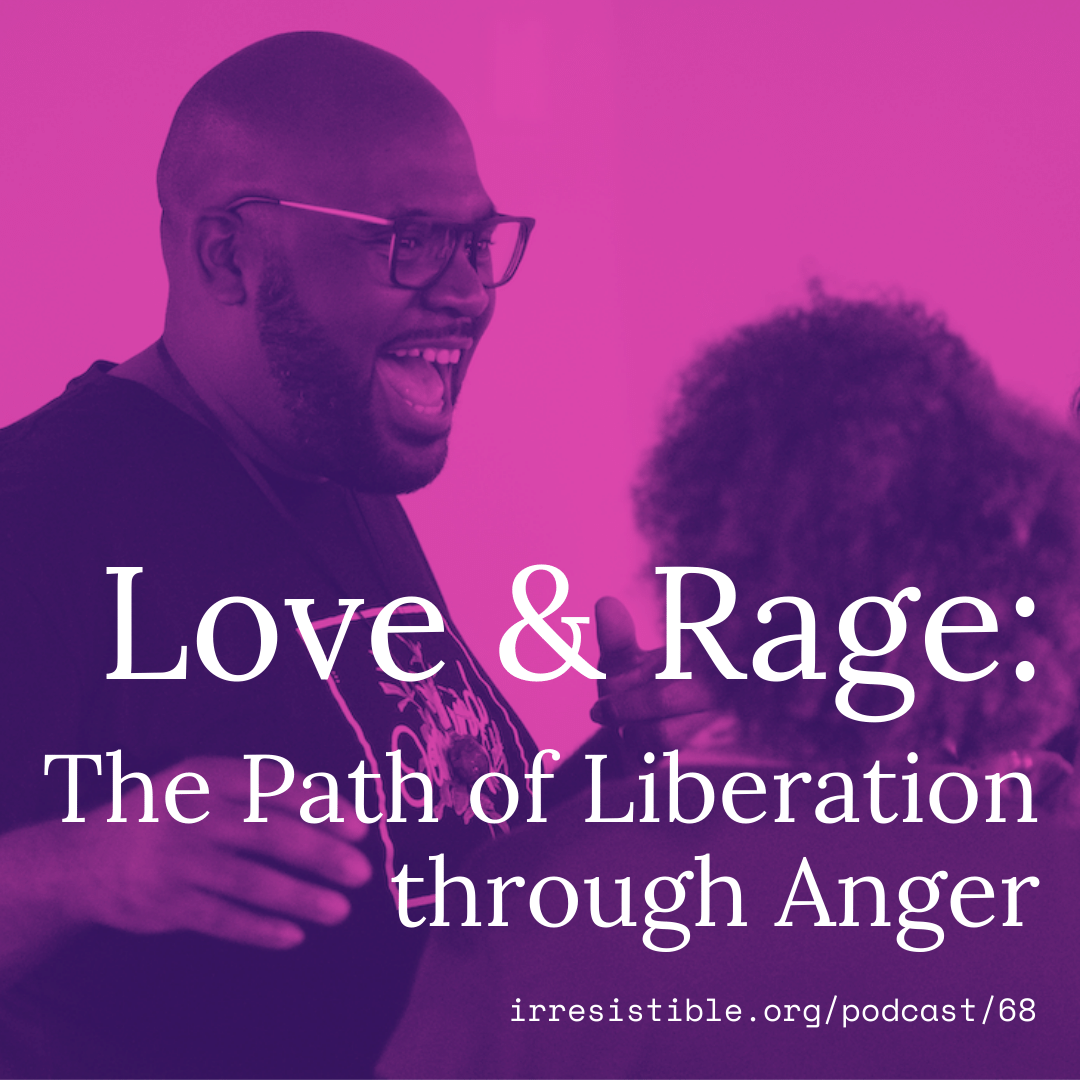 Within the constant violence of the systems of oppression that structure our lives, there are infinite reasons for us to be enraged. As we recorded this conversation, hundreds of thousands of us were (and still are) taking our rage to the streets and to the page, protesting police violence and white supremacy around the world. Our righteous anger, as we can see clearly in this historical moment, exists as a sacred and necessary ingredient to our power and collective liberation.
In this episode, we take a closer look at anger with Buddhist teacher Lama Rod Owens, kicking off a deeper season of study with his new book, "Love and Rage: The Path of Liberation through Anger," as our summer 2020 Irresistible Book Club selection!
We discussed ways in which anger pierces through to the truth of our reality, acting as a mirror, source of clarity, and catalyst for change. We also talked about how to consume anger rather than letting it consume us; Black rage; and the loving care we must also offer the wounds beneath it. 
Transcript & full show notes at http://www.irresistible.org/podcast/68
-------
Join IRRESISTIBLE BOOK CLUB to read Lama Rod's new book, Love and Rage: The Path of Liberation through Anger, with others all over the world. You'll also get access to a discussion guide, a live conversation with Lama Rod this fall, and a 35% discount from North Atlantic Books.
-------
Check out the following episode to engage in an Anger Offering practice with Lama Rod.
-------
Thanks to Zach Meyer for production, Josiah Werning & Alyson Thompson for design and social media, and Ana Cecilia for music.
Irresistible is sponsored by Kalliopeia Foundation: Dedicated to reconnecting ecology, culture, and spirituality. Learn more at kalliopeia.org