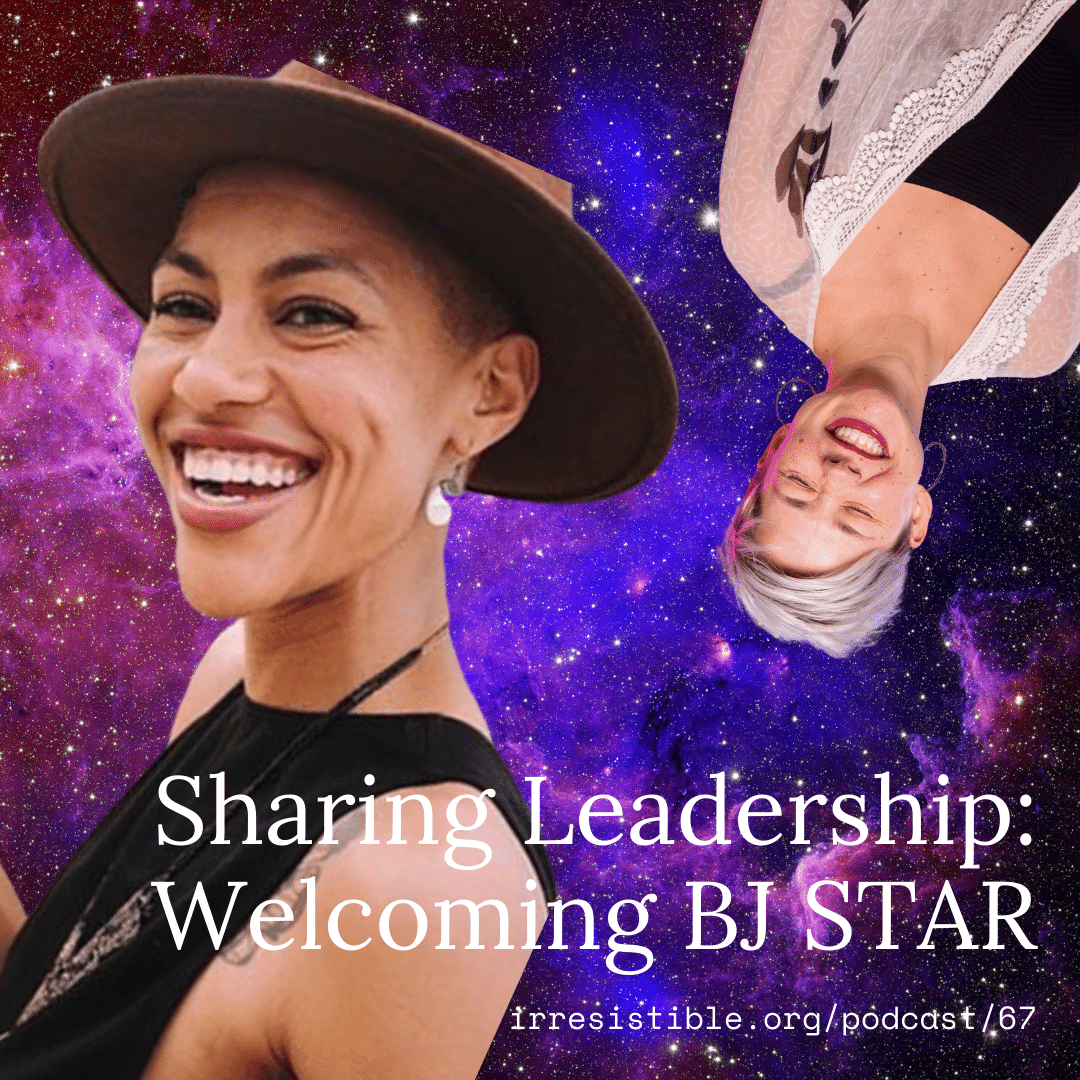 EXCITING NEWS! Irresistible is welcoming its first-ever Co-Director, the inimitable BJSTAR. We are so excited for you to get to know them in this episode & beyond!
BJ joins Co-Director Kate Werning for a conversation about sharing leadership, what brought them into movement and healing work, their political homes, why lowering expectations is awesome, and putting their favorite foods on their resume.
Transcript & more info at www.irresistible.org/podcast/67
----
Become a sustaining member on Patreon at any level to join us for the Irresistible Kick-Back with BJ & Kate, and other members-only events: https://www.patreon.com/posts/38050572
----
Thank you to Zach Meyer for production, Alyson Thompson for social media, and Ana Cecilia for music.
Irresistible is sponsored by Kalliopeia Foundation: Dedicated to reconnecting ecology, culture, and spirituality. Learn more at kalliopeia.org